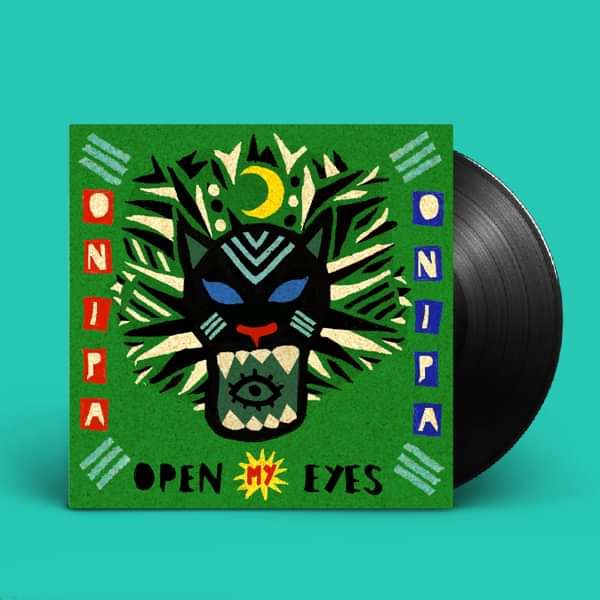 OPEN MY EYES (12" GREEN VINYL)
Grab yourself a very limited edition coloured vinyl of the debut release from Onipa!
Open My Eyes GREEN vinyl 12" EP also features bonus remixes from Krywald + Farrer, Mr. Boom and Tom Excell.
'Open my Eyes' marks the birth of Onipa. It's founders K.O.G ( of K.O.G and the Zongo Brigade) and Tom Excell (musical director of Nubiyan Twist) sparked a deep connection 6 years ago whilst working on a Chief Rockas record. Since then they have shared and developed their penchant for African music, fusing it with their own style of electronics and modern production.
This EP represents everything they stand for, respecting traditions whilst looking forwards to a future of innovation and connection between different cultures. The lyrics talk of struggles that surround us and how music can carry us through.
Although K.O.G's routes are in Ghana the EP embraces sounds from across the continent of Africa. Electric likembé melts into analogue synth pads in' Woza', Congolese guitar work meets disco on 'Open My Eyes', heavy synth bass and triplet rap is interlaced with north african Krakebs and west african Kora in I Know and 'Baala' gives a nod to South African Shangaan Electro. All in all 'Open My Eyes' is a hard hitting debut sure to shake up dance floors worldwide.