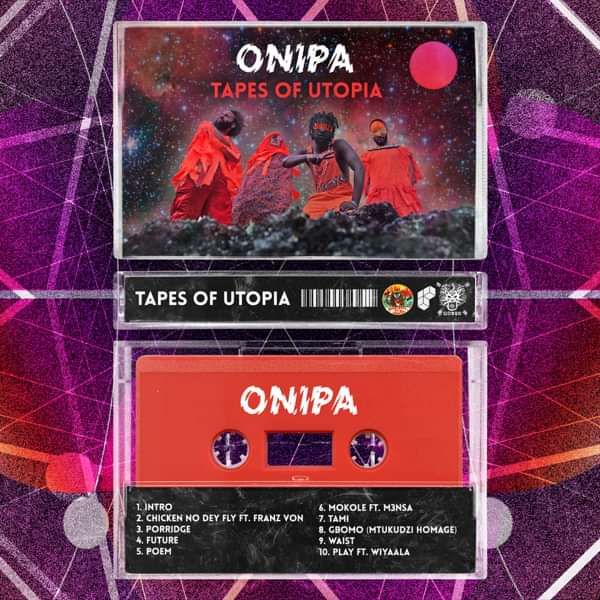 TAPES OF UTOPIA (LIMITED EDITION CASSETTE)
Tapes of Utopia harks back to a time of African cassette tapes sold on street markets, a reimagination of mixtape culture, blending genres from analogue tones of Afrobeat, Highlife and Soukous to Afrofuturistic rap and electronics.
Tapes of Utopia symbolises a time when technology was decentralised, a vision of utopia where humans are liberated by safe technology that benefits the people not the elite.
The first single to be taken from the mixtape is 'Chicken No Dey Fly' - an infectious afrobeat track, about greed and political power.
The single features the unmistakeable rhythms of Tony Allen on drums and a guest appearance from Sheffield hip hop artist Franz Von, alongside Onipa's very own K.O.G. - hot off his guest appearance with Nubiyan Twist on Jools Holland and their 6Music A-Listed If I Know.