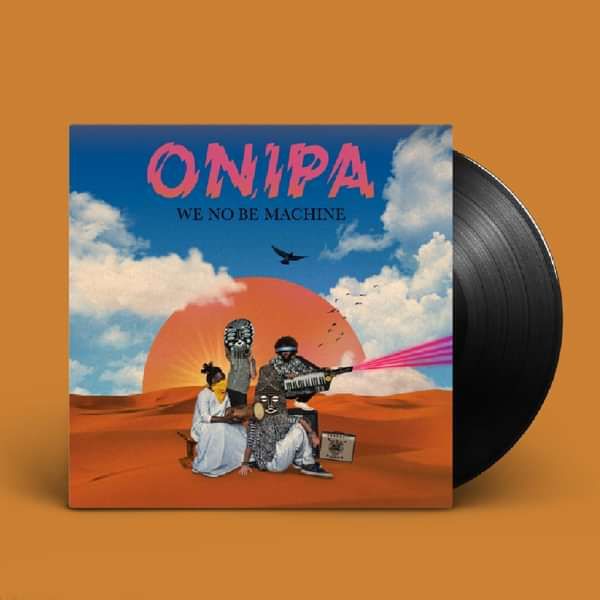 WE BE NO MACHINE (VINYL ALBUM)
Afro futurist sensations Onipa unleash their debut album, combining afro grooves, electronics and fierce energy for an effervescent celebration of cultural and musical encounters
Released March 20, 2020 on Strut Records
ONIPA means 'human' in Akan, the ancient language of the Ashanti people of Ghana. It's a message of connection through collaboration: from Ghana to London, our ancestors to our children, Onipa brings energy, groove, electronics, afrofuturism, dance and fire!
Born out of deep collaboration between long-time friends KOG (Kweku of Ghana of KOG and the Zongo Brigade) and Tom Excell (MD, guitarist and writer of acclaimed jazz/ soul afrobeat pioneers Nubiyan Twist), the 4 piece live show features KOG on vocals, balafon and percussion, Tom Excell on guitar, percussion and electronics, Dwayne Kilvington (Wonky Logic) on synths and MPC and Finn Booth (Nubiyan Twist) on drums.
"As we chase the morphic resonance of African art, sound and movement into new worlds, we find stories of the past answering riddles of the future. Tales of existence and resistance, of our innate ability to positively connect, express, share and create. Tales of extending our natural abilities beyond our own survival, to the survival of the planet, reminding us that our ancient connection with the earth must not be traded for technology and materials.
Through the musical prisms of London and Ghana our influences join together to create a new sound, 'Savanna Bass'. A fundamental thread of traditional African rhythms, instrumentation and storytelling, interwoven with electronics, urban soundscapes and synth bass. We use technology, but it should never use us, our music is live and about deep human connection."